2013 Whippet National Update
Best Stud Dog - "Kobe" - DC Summit Above The Rim
Best in Veteran Sweeps and Best Extended Brood Bitch - "Bella" - SBIS Ch Summit La Signora Cristobel
Best Brood Bitch - Summit Ironwood Farrahst of Them All
---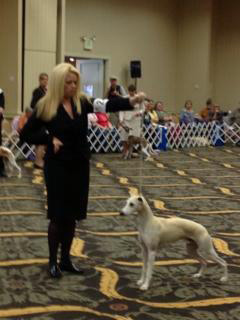 Best Puppy and Reserve Winners Dog - "Buzz" - Summit Foxglove to Infinity & Beyond for a 3 point major! (Ollie x Farrah)
---
1st place 9-12 puppy bitch - "Cricket" - Summit Foxglove Wish Upon A Star (Ollie x Farrah)
---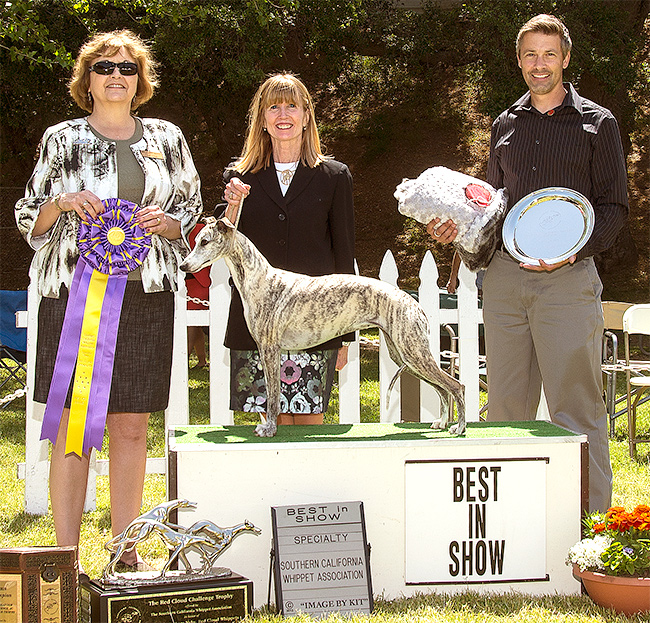 SBIS Ch Summit Hoop Dreams
Trixie wins Specialty Best in Show at the Southern California Whippet Association under respected breeder judge Cindy Scott.
---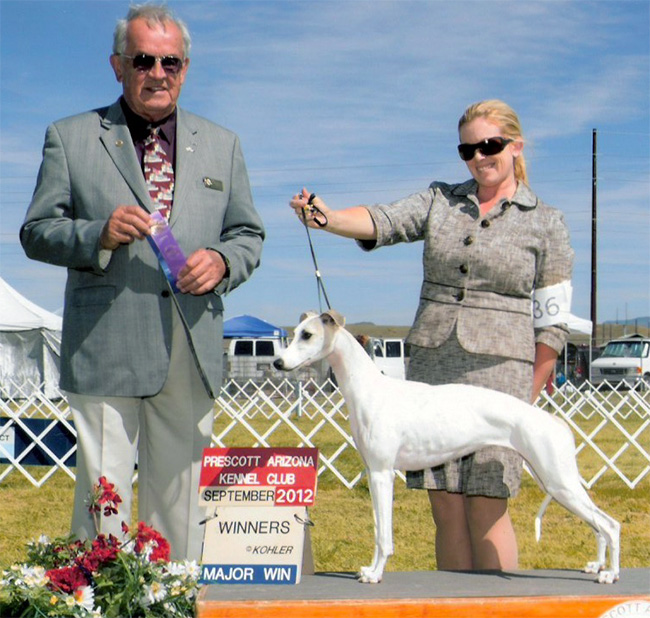 Ch Summit Everything's Ducky
Daisy finished her championship at just 10 mos of age on the highly competive Del Valle weekend under respected hound breeder/judge Leslie Hiltz.
---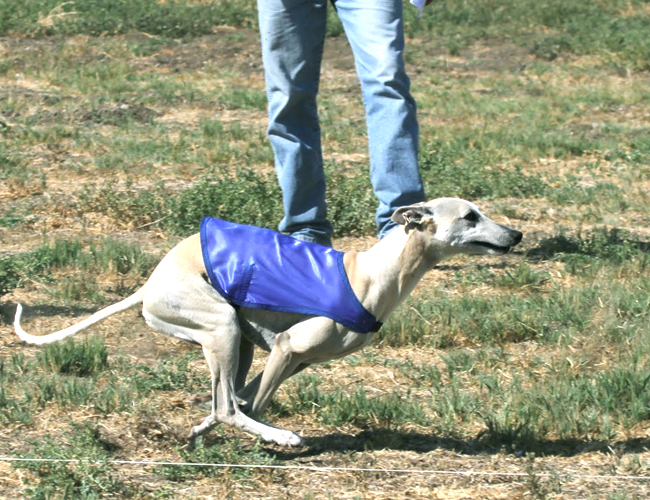 DC Summit Above The Rim
Kobe finished his AKC field championship with back to back 5 point majors and is now DC Summit Above The Rim.
---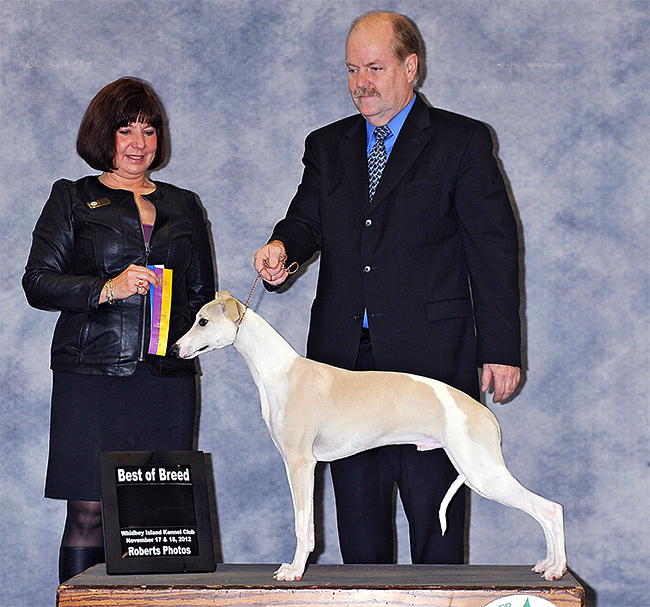 Summit The Puck Stops Here
Congrats to Kobe kids Summit Grand Slam at Elain Ward who was WD for a 4 point major his first weekend shown at just a few days over 6 months. His brother, Summit The Puck Stops Here was WD/BOW/BOB the same weekend. What an incredible start for these youngsters. Congrats to co-owners Julie Konwent and Bill Davenport.
---
Ch Summit Jomyr Double Dribble
Kobe's brother Magic finished his championship on the Southern specialty weekend and is now Ch. Summit Jomyr Double Dribble. Congrats to co-owner Todd Miller and co-breeder Barb Wayne.
---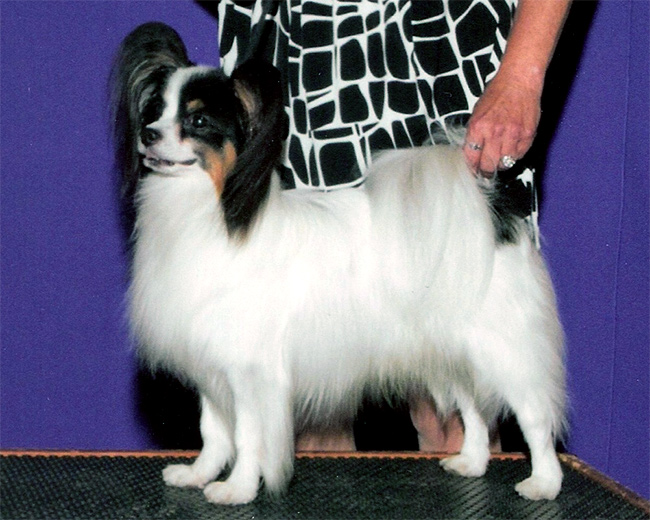 Ch Arkeno LadyMagic Shockwave
Our first Papillon, Sonic, finished his championship with 4 majors. He is now retired and will enjoy life at home where he is our beloved companion.
---